This is where you can find more info about the candidates of the Union Election 2020. Read more about why you should vote for them and get to know them a bit more.
The candidates are listed in which order they applied in.
All candidates were asked to answer in total 4 questions. The first question is answered in the turquoise field and it is "What do you want to achieve by being in FUM? (the Union Council). The three remaininq questions were:
1. What is the one thing you would like to improve at Mau?
2. As a student, which questions are important to you?
3. Give us a fun or interesting fact about you!
You can see the answers all candidates gave below.
Next to the candidates' names you can see what faculty they belong to.
KS = Kultur och samhälle
LS = Lärande och samhälle
TS = Teknologi och samhälle
HS = Hälsa och samhälle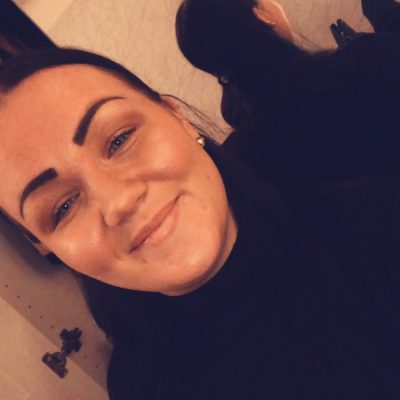 Louise Torgén – LS
Mitt mål med att sitta i Fullmäktige är att skapa en positiv förändring för både nya som redan aktiva studenter. Kommer bidra med nya och ideér och superhärlig energi.

1. Jag som just nu aktiv student skulle önska mer obligatoriska workshops, ett perfekt tillfälle att lära sig av både av varandra och också få mer input av läraren. Detta är också ett bra inslag för människor med inlärningssvårigheter som är i behov av extrastöd under sin studietid. 2. Viktiga frågor för mig är extra anpassningar, tillgång till sittplaster på biblioteket, engagemang från lärare och en studentliv där alla är inkluderande och känner en gemenskap. 3. Jag har stor erfarenhet av att se andras behov och sätta dem i första hand, har i två år varit general för Insparken och har en bra kontakt med studenter och kan se vad dem vill ska förändras.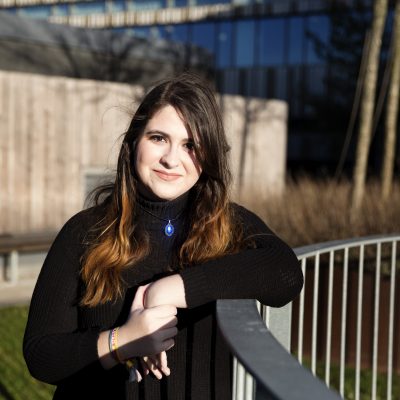 Konstantina Klonari – KS
The reason I want to be a part of FUM is to make sure that students have the best experiences in Malmö university.

What I would like to improve in MAU is the involvement of the students in the after-class life, as I believe its equally important for the university experience as a whole. As for what is important for me as a student, that would be equality among the students along with a better promotion of mental health awareness. A funny fact about me is that when I was 6, I had to jump in the beach to save myself from a goat that was chasing me.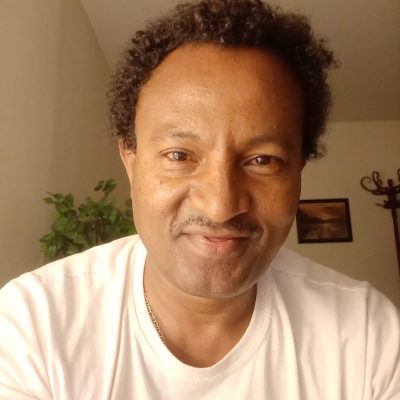 Yahya Shebeshir – KS
To contribute ideas that could improve the students' life during their studies. To share my experience and exchange it with others. To practice my Swedish and get a job.

1) I want to improve my knowledge on political science and want to be more successful in the academic achievement. As a person who has spent about 13 years in opposition politics in Ethiopia, I will be able to analyse the strength and weakness of African politics through academic lens. 2) Questions such as: A. Why do humans fail to agree to secure global peace and enjoy their short life which they can't rebirth once they get old and death is inevitable? B) What can I contribute as a single person to this world in my lifetime? C) How can we change the poor living conditions in the developing countries? 3) I am a single person but I feel I am many inside. And I enjoy the moment I share these many feelings inside me with others.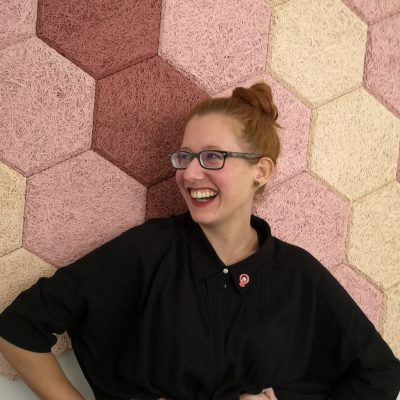 Lilli Auginski – KS
I want every student to feel heard regardless of their passport or faculty location. We are 13.000 students, but 1 studentbody that should stand together in solidarity and unity!

I would wish for a growing sense of togetherness among the different faculties & education levels, i.e. through more (appealing) meeting & study places & greater participatory influences in shaping them, more cross-institutional events, a stronger presence at HS & a continuous advocacy for sustentation of the studenpub. I find a positive learning environment, characterized by equality, tolerance & compassion very important. Therefore, questions regarding equal treatment & mental health/ student wellbeing are very dear to my heart. First time I spoke Swedish was with my favourite band (Royal Republic from Malmö!) & they ended up protecting me from an aggressive drunk, escorting me to my train stop.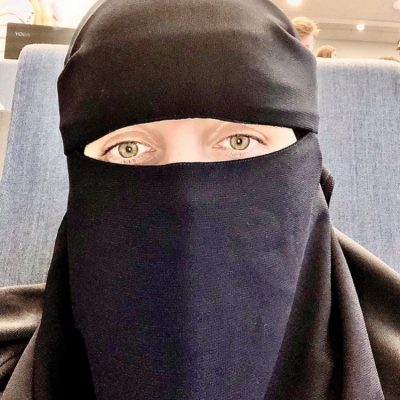 Lumnije Maksuti – KS
Jag vill kunna bidra till att förbättra Kåren och skolgången för alla studenter.

1. Jag skulle vilja bidra till att studenter ska kunna använda sin röst ännu bättre kring deras rättigheter och möjligheter som Malmö Universitet erbjuder. 2. Som student är viktigt för mig att kunna ha kul när man studerar. Att kunna kommunicera studenter emellan men också med personal är mycket viktigt. Öppen kommunikation är något som jag uppskattar mycket. 3. Jag älskar böcker, matlagning, och katter. Tycker om att lära mig nya saker. Mina hobby är grönsaksodling och matlagning.
Nikhil Gupta – KS
I wish to represent international students and provide valuable perspectives with a multicultural approach.

1. Integration of fee paying students and creating safe spaces for students from countries that are less represented than others. 2. I'm particularly interested in better leveraging the voice of students as a platform to communicate with professors. Additionally, I'd also like to work on safe space areas and eradication of subtle racism towards lesser represented students at the university. 3. I play professional chess!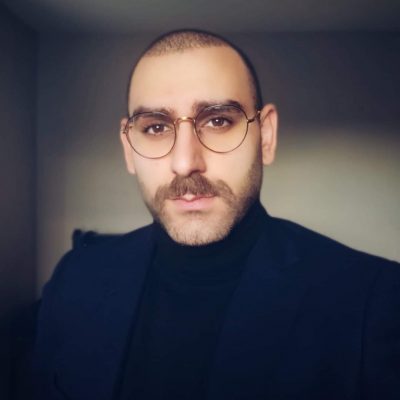 Costantinos Jomaa – KS
One of my main objectives is to make sure that discrimination within the university will be taken serious by giving everyone an equal opportunity to success.

1. Better communication with professors and students and a bit more professionalism from the professors. 2. The question of how much interest or care do university staff actually have for the students, or do they just see us as guinea pigs.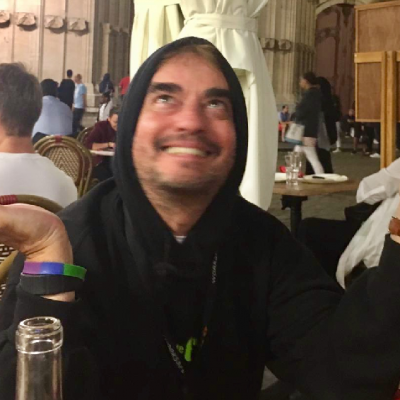 Philipp' Marra – KS
Quality & QUANTITY of education. Students' rights. Education monitoring & open results. Resources for students from abroad. Events oriented for the underrepresented LGBT students.

1) One thing that needs improvement at MaU is the amount of live classroom hours. Instructors are allowed to delegate too much classroom teaching to on-line sessions and "teach yourself on your time" instruction. Instructors need to be more accessible to students via increased and regular office hours. 2) Issues of inclusion, non-discrimination, safety (I am trained in first aid & mental health first aid), and students' rights. I have zero tolerance for abuses of power by instructors, & none for poor educators. 3) I am a cat whisperer. I can establish communication with a cat, and convince the cat to follow my commands, use the toilet, accept teeth brushing, and walk on a leash. My cat has his own facebook page!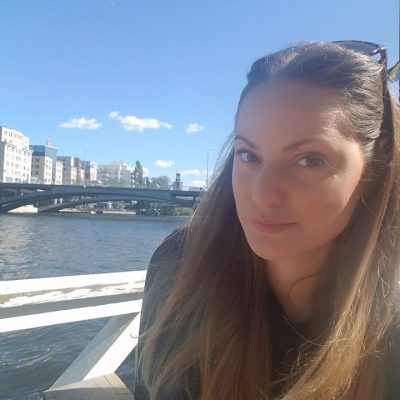 Milena Milosavljevic – KS
I would like to continue the good work of FUM and help students at Malmö University feel welcome and safe while they focus on their studies

1. Malmö University is a young institution thus there are many things that could be improved. I would like to help with the further development of the University by working on the overall improvement of the Faculties and help create a University that will have a long-lasting tradition in quality education. 2. As a student at Malmö University, I witnessed a very diverse cultural environment in the classrooms and I would like to help keep the atmosphere safe and inclusive. I would like to help with the questions of good quality education, gender equality, climate change awareness and especially with making Malmö an even more student-friendly city. 3. I used to be a dog person, but now I advocate for cats!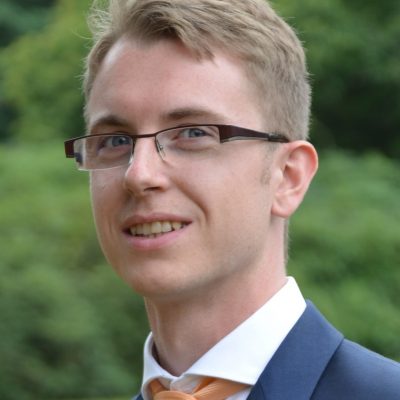 Diego Annys – KS
If you want an engaged person that will work to make student life and education as great as possible, then vote Diego!

Imagine: you've come to MAU to study. You're welcomed and given all info you need. The Student Union has a vibrant social life, and new friends. You get lectures in great locales, workshops in refreshing ways! You influence your education, are genuinely listened to. After class, you go in that diverse student life again! And if you ever do have an issue, the university and union is there to help! Eventually you graduate, happy about all the great times - This doesn't quite sound like reality to you, but you passionately wish it was? You know what to do. Vote Diego!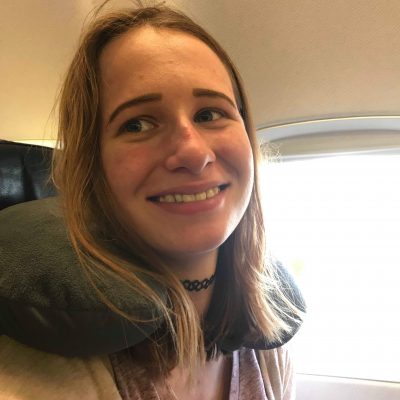 Tereza Machova – KS
I want to join the effort to improve MAU. I aim to help student to have the best possible experience from their studies at MAU. My primary goal is to improve accessibility of exchange studies.

I want to improve exchange studies, since due to the financial requirements or due to the language requirements the exchange studies are not as accessible as they should be. The most important questions to me are the exchange studies, environmental impact of the university, and MAU study environment. Fun fact(s): I love true crime podcasts and my favorite show is Brooklyn 99.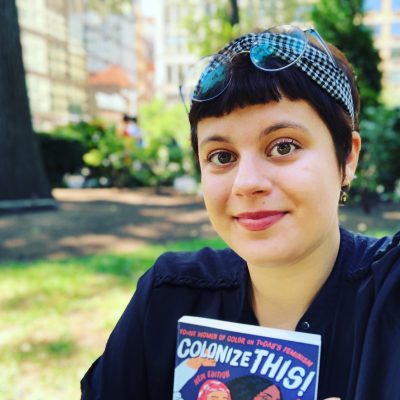 Matylda Jonas-Kowalik – KS
I believe that what makes our university great is diversity. My goal is to make sure everybody feels welcomed, respected and empowered to learn and grow during their time here.

1. I really enjoy my experience here at Malmö University, but there are always things to be improved. I believe that one of them is putting more effort into introducing students to the variety of opportunities and rights they have, while taking into the account their needs. This is crucial especially when it comes to LGBTQI+ students, students of colour and anyone who might not feel represented at our university. 2. I think one of the pressing questions, for many of us, is what rights and obligations we have as students. Some students also struggle to find housing, apply for scholarships and look for jobs. Those questions should be addressed so everybody has the chance to make the most of their time here. 3. I'm a proud nerd!
Jascha Ehleben – KS
I want to achieve a more student friendly environment, with more recreational opportunities for an improved student life. And of course: JA JASCHA JA

At FUM I want to work for an improvement of recreational activities around the university. While I like the study opportunities and areas (Which still can be improved) I think it is important to have more recreational offers for a better work-life ballance. For me it is important to have personal contact to lecturers and professors, to have a good study environment and to have recreational and fun activities during my freetime which can be better cooperated within the university. I love scuba and freediving and worked as professional dive master. And my slogan: JAAAA JASCHA JAAAA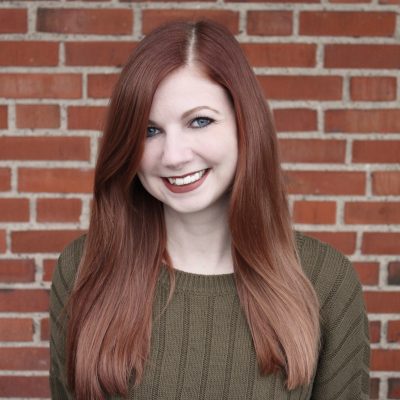 Julia Buschmann – LS
As part of FUM one can change important matters from the inside. It gives students a voice and I want to achieve that their voice will be heard in order to create a better student life.

I would like to improve the visibility of student's rights. Some lecturers might not be aware of the consequences that students suffer from when violating their rights which is an issue that I would like to work with and solve. As part of the Student Union Council one has influence in defending students' rights and can help improve an overall better student life at MAU. The questions that are most important to me are "How can the university improve student life and create a more inspirational, innovative, fun and safe work environment?" as well as how Malmö can become more of a student city. An interesting fact about myself is that I lived in San Francisco for the past five years. Fun Fact: I'm afraid of butterflies.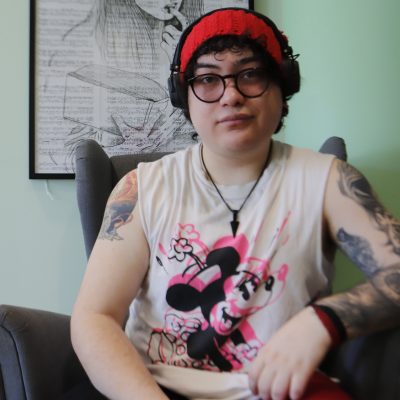 Marvin Vilchez – KS
My goals this time are to support any students as always but also to support my fellow FUM members and together make a different for those in need.

1. One thing the I would like to improve at mau is to have more Swedish students engaged with the union. 2. For me they are 2 big thing that I find important 1 students mental health and 2 to close the gap between Swedish and international students. 3. Fun fact even if I was born here in Malmö Sweden I was rise in South America so I speak fluent Spanish as well as Swedish and English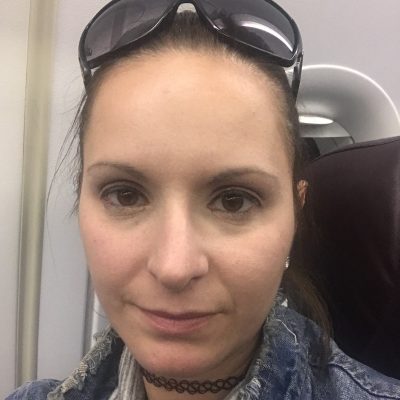 Marija Kobas Nilsson – HS
Mitt mål på FUM är att skapa förutsättningar och bidra med att universitetsliv och utveckling av studenter och organisation vara av god kvalitet.

1. Universiell design för lärande 2. Kunskap, förmågor och delaktighet 3. Jag är målinriktad person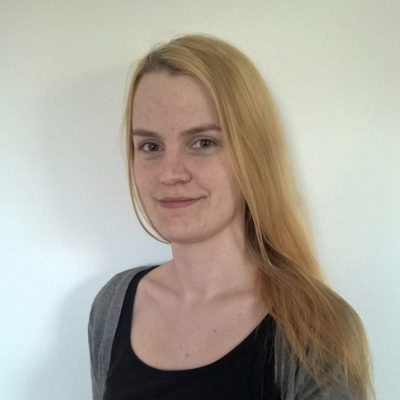 Liz Hofmann – KS
Stödja studiesociala aktiviteter: My main goal is to improve the students' experience in Malmö not only in class but also outside of it.

Studieområde: We've all been there. We are supposed to work on a group project, but we can't find a room. Creating space for students to work and thrive in would be the first thing I'd work with. Internationalisering: I want to work for an environment where both Swedish and international students are studying together and not next to each other. Malmö's Studentliv: The past three years I've been very active in Kåren's associations, especially Festmesteriet. There I have been in the board for almost two years now and actively shaped Malmö's student life.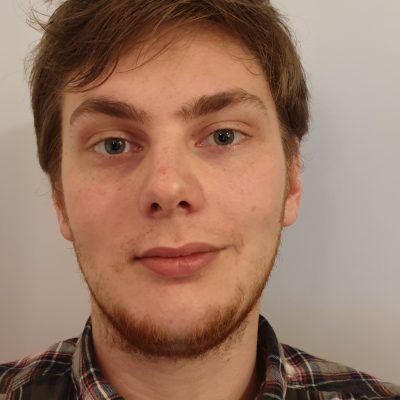 Viktor Henriksson – HS
Ett bra, roligt och meningsfullt studentliv.

1. Jag vill försöka förbättra sammanhållningen bland studenterna och på så sätt minska ensamhet. 2. Psykisk ohälsa är väldigt vanligt bland studenter, så därför tycker jag att det är en viktig fråga att lyfta. 3. Jag älskar att spela teater.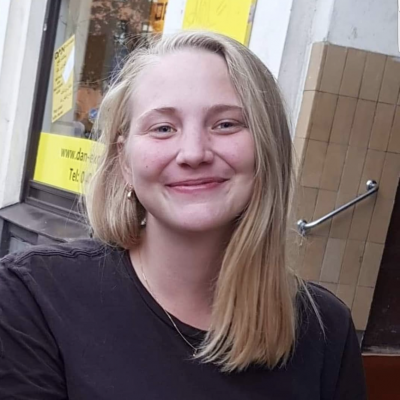 Sarah Gerdin – KS
Hi! My name is Sarah. Up until now I have been heavily involved in student Life, may it be associations, FUM, councils or Insparken and I hope that I will keep being able to be involved. Thank you!

Foremost what I would like to improve at MAU is the communication. As I see it, it is too often that communication fails not only between the university and students but also among staff. This is something that we certainly can get better at and which I hope can have a positive impact on other areas such as how to handle pedagogy related issues, mental health issues and also making our university more sustainable. As a student I think it important to get the best education possible, which requires input from us to clearly mark what works and what does not. Interesting fact about me, I am insanely good biker. One hand, no hands, two people, three people- no problem! (Also no, this is not an attempt to get work at Foodora).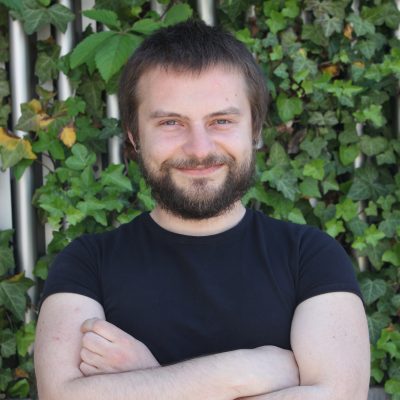 Yuliyan Konstantinov – HS
Mitt sex år långa engagemang som student och i Kårens verksamhet har gett mig en solid bas att arbeta till förmån för studenterna. Och mitt arbete, det har jag inte slutat älska!

Bring about a borderless student community. Swedes and internationals would both influence the shaping of a distinguished higher education, but also choose to sit together in their free time and enrich themselves with all sorts of life perspectives and connections; There are tons of important student questions that can be named by fancy words, but in the end it all comes to none to be neglected and all of them being facilitated by how we all meet, communicate and treat each other; I like the idea of non formal and informal education - learning not associated with academia, that helps you with it too, while enhancing your individual skills and insights!; Sometimes I give way to the bus at a pedestrian walk.