This is where you can find more info about the candidates of the Union Election 2021. Read more about why you should vote for them and get to know them a bit more.
The candidates are listed in which order they applied in.
All candidates were asked to answer in total 4 questions. The first question is answered in the turquoise field and it is "What do you want to achieve by being in FUM? (the Union Council). The three remaininq questions were:
1. What is the one thing you would like to improve at Mau?
2. As a student, which questions are important to you?
3. Give us a fun or interesting fact about you!
You can see the answers all candidates gave below.
Next to the candidates' names you can see what faculty they belong to.
KS = Kultur och samhälle (Culture and Society)
LS = Lärande och samhälle (Education and Society)
TS = Teknologi och samhälle (Technology and Society)
HS = Hälsa och samhälle (Health and Society)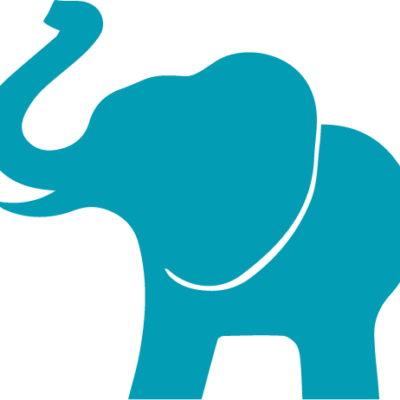 Amina Popal – KS
I am passionate about making a difference and influencing my learning and environment. With the right tools, learning will be something completely different.

1. I would like to change the learning so that all students, regardless of background, have the right to the same kind of learning. You as a mother, pensioner or full-time employee should have the same opportunity for learning as others. Universities can become too much and I would like to find new tools to develop our learning. 2. Gender equality, where everyone, regardless of background, should have the right to the same kind of learning. Lift up those who are not seen or heard so much, such as those with disabilities or other. Highlight the role of women in school and show that even women with a foreign background can contribute to change. 3. Speaks 5 different languages fluently and is back in Sweden after spending a year in the Netherlands. Is also very driven and passionate about women's equal rights in a patriarchal Afghanistan.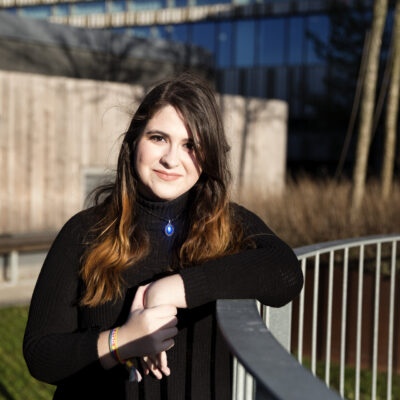 Konstantina Klonari – KS
I would like to work on the post-pandemic problems that will arise at the university next semester along with the representation issues at Mau.

1. I believe MaU can improve at connecting its students, as for all the years I have been studying in MaU, the deviation between the Swedish and International student population has been quite obvious, so the thing I would want to reshape is the drift that separates the students. 2. The questions that are the most important to me are those that have to do with representation at all levels. All students, no matter their background or the language they speak, should be able to share their opinion on their education and be able to attend all the events MAU offers. 3. Because of a goat accident I had when I was a young child, I don't eat sugar coated donuts anymore.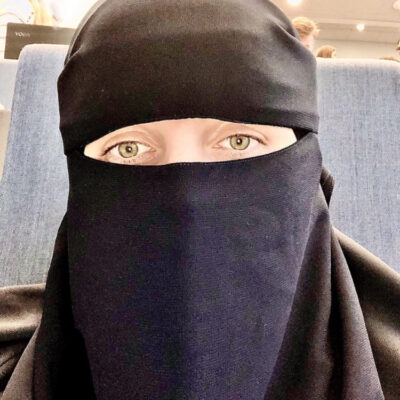 Lumnije Maksuti – KS
I want to be able to continue to be a member of the Council to present different perspectives from students who need support from the student union.

1. I would like to continue to have the opportunity to contribute to more diversity and openness in the Student Union, and bring forward different perspectives from students who need support from the union.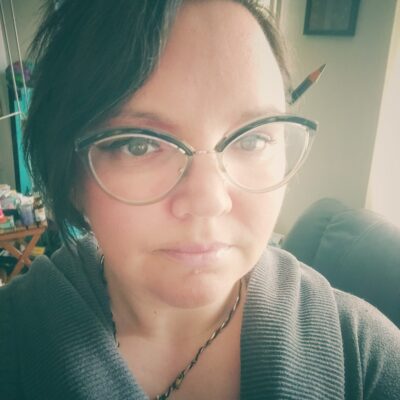 Autumn Strahammer – TS
To be a good representative for the student body, contribute ideas, and discuss any issues that might arise to find appropriate resolutions.

1. Some courses seem to have been better planned for than others to be held as distance courses. Sharing of experiences and research for cases like what we are currently in is one thing that should have been discussed in regards to better student experiences in the classrooms. And more. 2. Racial issues. Equality issues. Inclusion. Use of inclusive language. But also, we need to be able to let loose and have fun. Can we debate things like whether or not Radiohead's creep was innocent or written in the voice of a rejected incel? Sure. And maybe we should. But we can also enjoy the song 3. I am a Jew who was adopted and my adoptive grandfather was in Hitler's army (so a literal Nazi).
Mats Jonsson – LS
The main reason that I want to sit in the student council is that I think I would be a good member of the team. I want to contribute.

1. My wish is that the students get more informed and know the rights 2. Student opinion, debate and have fun. 3. I'm a very nice and happy person. I like football and ishockey. I like to in teams and work together to a common goal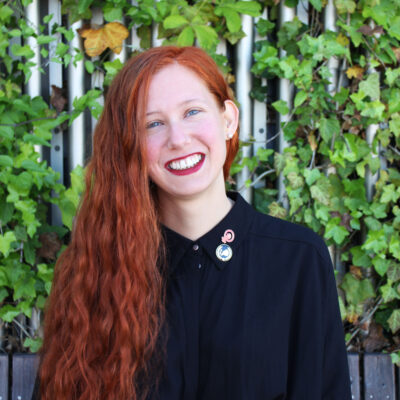 Lilli Auginski – KS
I want to continue working for more inclusion & stronger representation at University and within the Union!

1. I would wish for the different groups of students to grow stronger together as one united and solidary student body. This includes bringing the mental map of the two campus areas closer together, amplifying the voices of the under-represented and ensuring the future of a Union House and Studentpub. 2. A positive learning environment, characterized by equality, tolerance & compassion very is important. Thus, questions regarding equal treatment & student wellbeing are very dear to me; this includes working towards a more inclusive academic climate & more transparent communication at MAU & the Union 3. Among my highschool friends my nickname is "die Muddi" (the mother), because I am taking care of everyone & everything, & I always carry a bunch of (un-)necessary stuff around with me in my humongous backpack, whatever you might need (gum, tissues, granola-bar, anyone?) – chances are I am having it with me.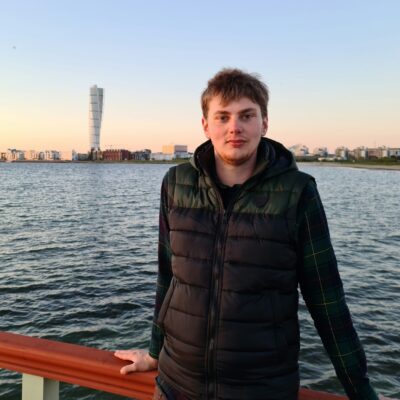 Viktor Henriksson – HS
For a welcoming and modern University

1. I want to improve the cohesion of the university and build bridges between courses as well as faculties. 2. The most important issues for me are the students' study social environment, work environment and mental health. 3. I have a great interest in theater and I really miss being on stage.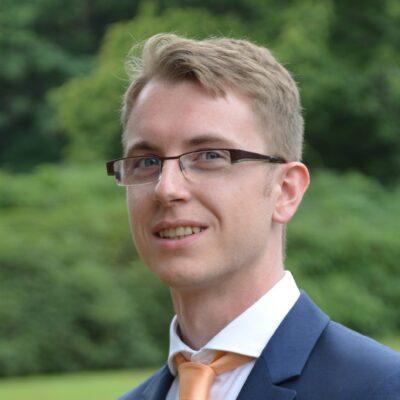 Diego Annys – KS
Increased student engagement! We need more student life and more students improving their education!

1. More ways for students to get together and get to know each other, get more student traditions and student culture going. Students, like YOU, want to be engaged but we need to make it easy and worth it for you to get engaged! 2. Student engagement! The more students are engaged, the easier it is for you to get your opinions heard. TOGETHER we can improve our education, our mental health, our VFU, our seminars and classes, our literature, our social student life, how the university treat us, and all you want to improve! 3. First time I came to Malmö, I got lost at the Dental University by Triangeln.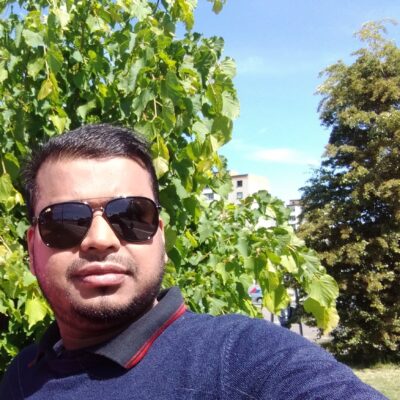 Sheikh Farid Uddin Ahmmed – HS
Internationalization , diversity , social and student friendly environment - That's my motivation for the election.

1. From my previous voluntary work experience I learned the demand for the people and work for how to make them smile. I decided to run for the election because I want to put my utmost effort for real change as per the student's requirements and make them smile, happy and warm . 2. As a leader everybody should know and understand the demand of the people . I think if we listen and understand the demand of the student and effectively work for that we can solve most of the problems . Also I would like to have cross cultural accumulation under one umbrella of Malmo University . 3. People randomly spill their guts to me a lot in real life . I like also hang out , travel and speak with different people .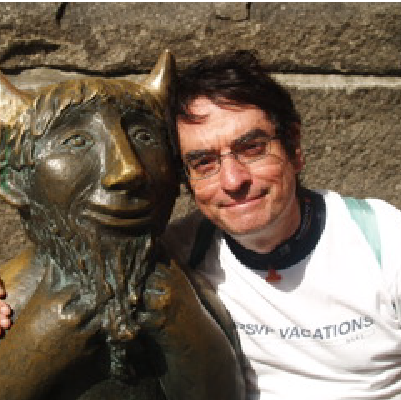 Philipp' Marra – KS
Quality education. Students' rights. Monitoring of education & sharing results. Events oriented to minority LGBT students, et al. Support of disabled.

1. Support services for students. An expansion of services for students from the health services. 2. More accessibility for the differently-abled. Specific support for the LGBT community. A safe environment for all students. Mental health support and. outreach. Covid advice and services: testing, vaccinations, information. Sexual health services and testing. Safe fun mingles. 3. I'm a cat whisperer, having taught our cat tricks, such as using the toilet. I am sociable, and like animals and people, though the animals are more obedient. Plants simply spite me by committing suicide.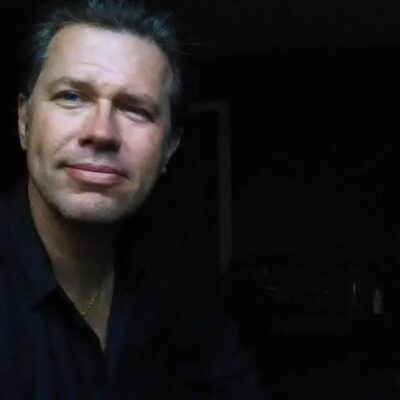 Glenn Möllergren – HS
Malmö's students need a powerful voice to advocate social solutions for all, and put pressure on local authorities to step up their efforts.

1. The student's union should insist on the attention on local authorities to include a students' perspective in all decision-making. Affordable housing, part-time municipal jobs and infrastructure are things that the City of Malmö could and should influence in a way that'd benefit us students. 2. Social safety is a key factor for academic success. Students who feel confident that their housing and private economy situation is a priority for the local society can focus on their courses, rather than worrying about life outside studies. The City of Malmö should provide relevant support. 3. Socialist, anti-racist activist, trade union representative of the Akademikerförbundet SSR, students' mentor at MaU. And I spend almost all of my summer vacations in Transylvania.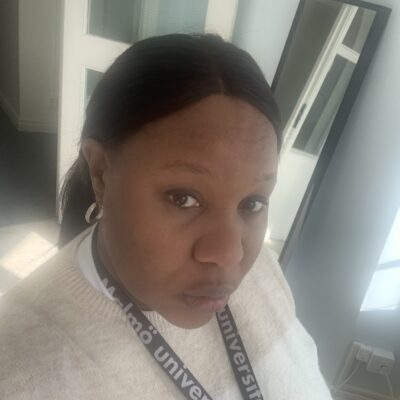 Nne Udo Evoh Peternwaike – HS
I want to be able to contribute positively in making a change in any way i can if given the opportunity.

1. Making sure new student are encouraged to express themselves, making more effort of reaching out. Most of these students come from reserved and conservative background, they need to be reached out to at all times. 2. As a student making sure other new student are fully situated and making sure i go out of my way to give or lend a helping hand even when i know they truly need all the help they can get. 3. I love exciting challenges, were im not judged for being me.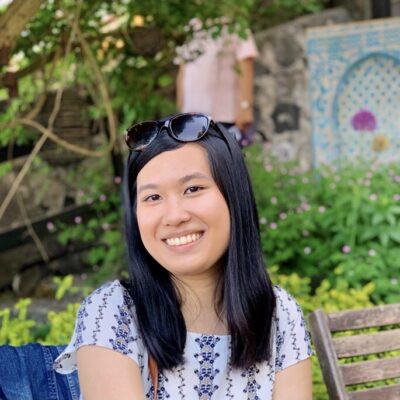 Linh Vu – KS
I want to help the university build a better connection between its current students and alumni.

1. The one thing I would like to improve about Mau is creating more internship opportunities within the university. I often hear about how international students want to do internships, but have a hard time finding one due to their residency status. 2. As an international student myself and someone who knows many international students, I feel like inclusivity needs to be addressed. To me, student inclusivity means to have the opportunity to be heard and feel comfortable in a new learning environment. 3. I've lived in 4 different countries and therefore consider myself a global citizen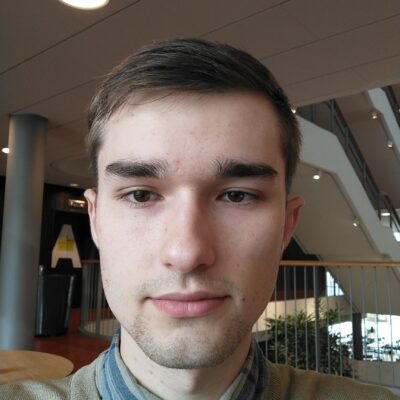 Robert Jensen – KS
Make the students voices and wishes a bit more important. Other than being able to complain to the teachers, there's nothing else we can do.

1. Would love to change our impact on the programs. Right now we have representation, but no actual power to change/influence our courses/programs other than what the Principal/and involved University organisation allows us to. Our impact matters, but we've given the shoulder when wishes are "strange" 2. Questions about our impact to our surroundings. We are part of the system, we live in the system, therefore we should be able to directly impact the system. Being able to be in the Union Coucil allows us to push and influence our idees to be part of the university we study in. 3. I'm a student who's lived abroad most of his life, and therefore loves to meet people, especially ones who love to talk and discuss.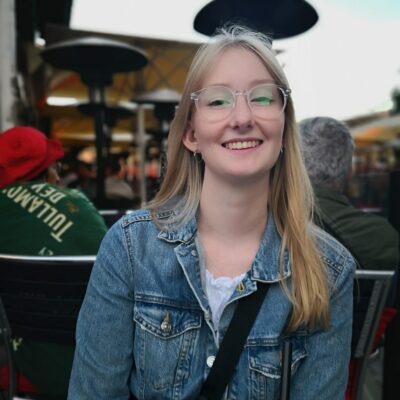 Julia Jespersdotter Högman – KS
I want to join in the hopes to aid the association in rekindling some of the student culture and community I've dearly missed during this pandemic.

1. I would like to further integrate the international students into the student culture of Sweden and the university. As a previous volunteer in both the international introduction week and Insparken (kick-off week) it's important for me that we strengthen the connection between these two events. 2. Important questions for me are making students feel a part of the massive organ that is the university, on arrival students should feel welcome and belonging in the community. I would also like to emphasize their say in the quality of their education, to be able to improve and affect their courses. 3. I moved from the capital of Sweden to Malmö when I was only nineteen and I've never looked back. Malmö is my first choice, and I want to make it yours, too!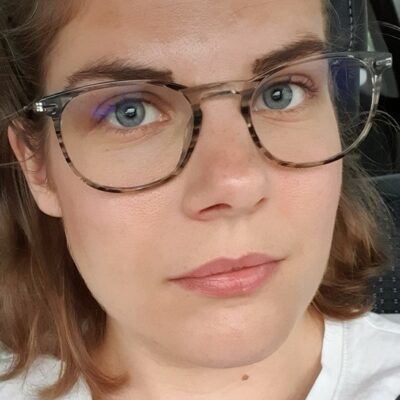 Amanda Gråberg – HS
I want the university to be a place for everyone, not just on paper, but for real.

1. Thus, in pandemic times, I want MaU to do a better job in connecting us all despite distance learning, but also in the coming semesters when we return to regular teaching. Community is more important than ever, and everyone needs to feel part of their program or faculty. 2. That class affiliation or descent should absolutely never be an obstacle to higher education. It is also important that MaU is as "innovative, urban and international" as it describes itself; what you market yourself that you also get to work on. 3. I love food more than anything on earth! Still, I left the restaurant business to stand in the lab. Maybe it's because I still get to mix things up!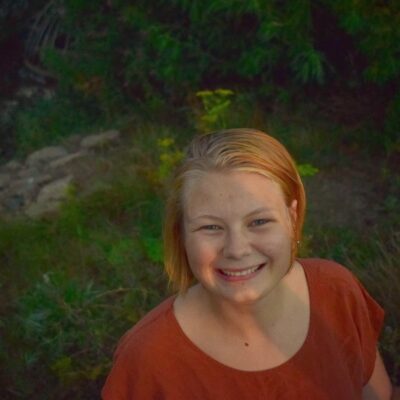 Anna Jakobsson- LS
That Mau should be a place where students thrive, experience that they develop and grow as individuals.

1. That students feel that they are heard and can be involved and influence the teaching. That students' feedback can be a good resource for developing courses and learning methods. 2. The teaching that is conducted is of high quality and that there is a mutual respect between teachers and students. That the student social activities that exist are rewarding both inside and outside the studies.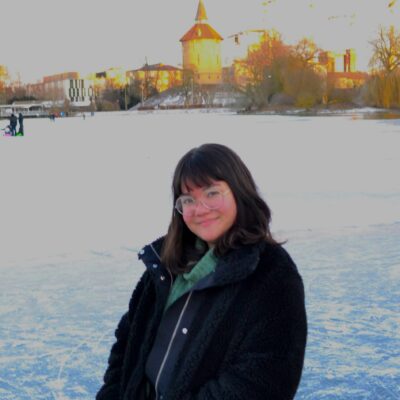 Zinnia Lautner – KS
I want to create a more inclusive environment here at MAU in matters of representation and help students get more involved in Union activity.

1. I want to improve communication between students and the University, and make sure that students' needs are actually heard and fulfilled. I also want to encourage more students to be active in Union associations, as well as increase awareness on ones rights as a student. 2. As a student, questions of inclusivity, accessibility, and representation are very important to me. In addition to providing a platform on which every student can make their voice heard, I want to push for topics of diversity and intersectionality to be brought up with MAU and the Union. 3. In addition to me being a student here at MAU, I am also the president of FAMUS, the Union's feminist association!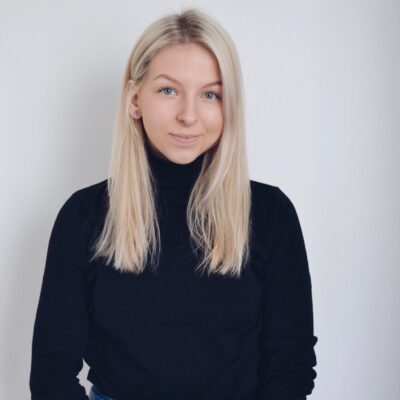 Karmen Saare – KS
I want to support students to go on with their studies without having to cut corners because of pandemic and endorse multidisciplinary collaborations.

1. I would like to create more possibilities for people from different (design) disciplines to collaborate. For example having projects where product designers and graphic designers can work together because practicing multidisciplinary collaborations is very valuable in the (design) field. 2. How are courses going to be adapted to create healthy studying and working routines during and after the pandemic? How can I get the best experiences from my studies considering the limitations of distance learning?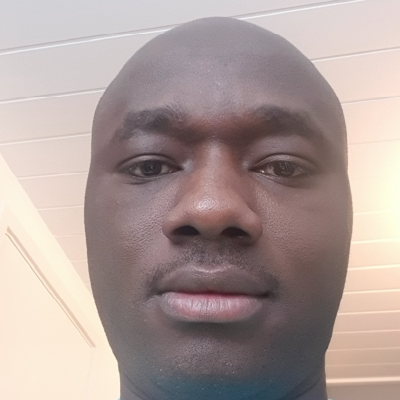 Igwe Success – KS
To effectively bring onboard the needs of students to the school authorities and to seek appropriate solutions to those needs.

1. Student help to the job market. 2. How can the student-lecturer relationship be made better? How topical is student health; especially during this time? 3. I am a team player and a problem solver.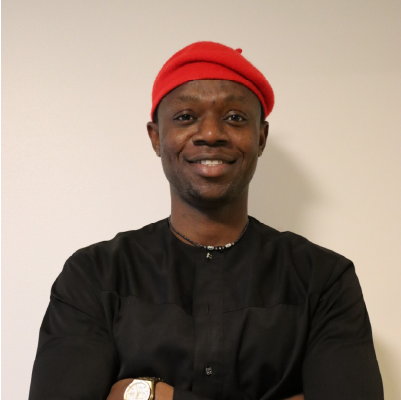 Arinzechukwu Onwurah – KS
FIKA; My favourite Swedish tradition, Fix what is needed, Interact to enable understanding within us, Keen towards democracy, ACTION to serve .

1. I would like to improve social welfare between the students, to let us know the importance of the students helping and accommodating each other despite our individual and background differences. Therefore making it very clear for every student to feel at ease and refreshing while studying. 2. The most important question out of many is students' mental health. Social isolation, having self-disciplined with studies and feeling disconnected from your classmates are experiences that I have felt and noticed from my friends. I want to contribute with creative solutions to it. 3. I grew up in a home with gender equality so my mom and sisters taught me everything from cooking and cleaning to dancing and twerking!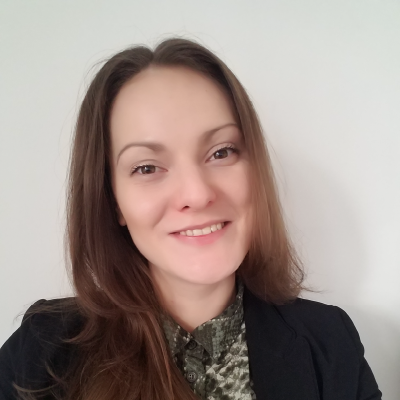 Milena Milosavljevic – KS
I want to help students have the best experience at Malmö University while dealing with the inevitable everyday struggles of student life

1. I would like to improve the housing accommodation provided by MAU to the students. By this I mean I would like the students to have more places to choose from as well as making sure that every student is offered suitable and affordable accommodation. 2. Questions concerning mental health of the students are at the top of the list. Followed by safe and enjoyable study environment. Question of suitable and affordable accommodation is also something I would to work on. I believe all these questions are interconnected and deserve equal attention. 3. I secretly enjoy reading manga and watching anime.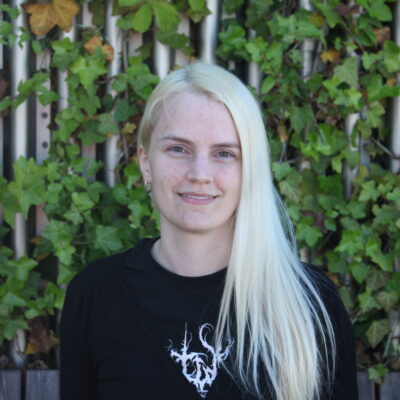 Lisa "Liz" Hofmann – LS
My main goal is to improve the students' experience in Malmö not only in class but also outside of it.

1. Improving student influence: I want to make sure that students are not only able to voice their concerns but are also taken seriously and are supported in every way possible. 2. Creating space for students to work and thrive in is important to me and I want to work for an environment where both Swedish and international students are studying together and not next to each other. 3. I love music and collect vinyl records. I have also ridden more than 700 different roller coasters worldwide.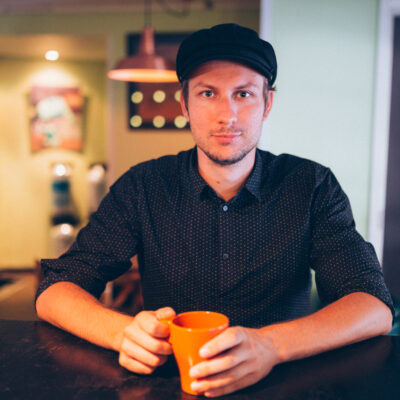 Janne Hako – KS
I want to be a part of the process of building a better studying environment at Malmö University.

1. I would focus on the well-being of students. Many of the programs are too demanding not because of their content but how they are led and organised - often so that the students are so tired that the overall learning is not efficient. 2. How the students are represented, do they feel that they are appreciated by the staff and does the university do its best to maximize efficient learning without burdening students (and staff) too much. 3. I am a professional musician. I can play four different instruments and I am also a decent singer!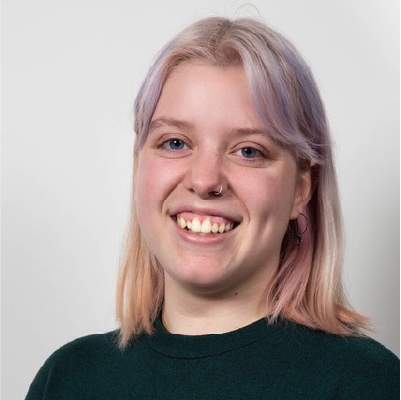 Lucy Verdonk – KS
I would like to get involved more in the Union and it's decision; to be able to be there for students and get their opinion heard.

1. I would like to improve the communication between the University and its students. To have a clear line of response/transmission between the two and give students the opportunity to reach out without directly having to go to either University workers or the Union Board, but instead contact FUM. 2. I want to raise awareness but also the ability to question where students should go in case of (sexual) harassment or a case of uncomfortableness; is there an appointed person for this or does it go through multiple channels before ending up who knows where? 3. I always change my hair (both style and colour)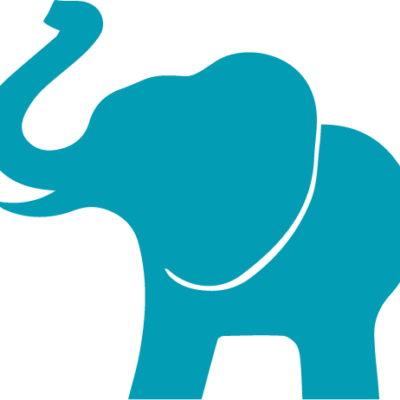 Mustafa Mohamed – KS
Bob Marley said: One Love! One Heart! Let's get together and feel all right! That's what I want to achieve as a FUM member.

1. As the ancient Somali proverb goes: Cadaanka ha isku hallaynin! which translates to 'united we stand'. My primary goal is to bring unity in Malmö University. 2. Time management, general anxiety (pressure of studies), depression, homesickness, housing problems 3. I'm not a vegan.