Här nedan kan du läsa mer om kandidaterna i Kårvalet 2019. 
Kandidaterna är upplagda efter när de kandiderade. 
Bredvid kandidaternas namn kan du se vilken fakultet de tillhör. 
KS = Kultur och Samhälle
LS = Lärande och Samhälle
TS = Teknik och Samhälle
HS = Hälsa och Samhälle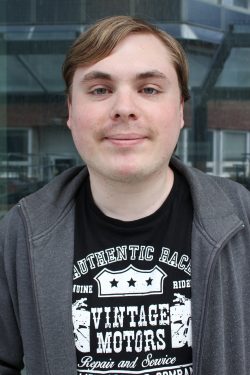 Oscar Hydén – HS
Jag är en 23-årig smålänning med en bakgrund i kriminologi. Jag har varit aktiv inom kåren sedan hösten 2015 och är sedan hösten 2018 arvoderat studentombud för HS. Mina intressen utöver Studentkåren innefattar bland annat true crime, volontärarbete, datorspel och TV-serier. Lite mer om mig själv är att jag bott i Malmö i snart 5 år och är en kattmänniska.

Jag vill kandidera igen för att fortsätta som ombud på HS! Detta så att jag ska kunna utveckla det arbete jag gjort under läsåret 2018-19 för att göra fakulteten ännu bättre än vad den redan är!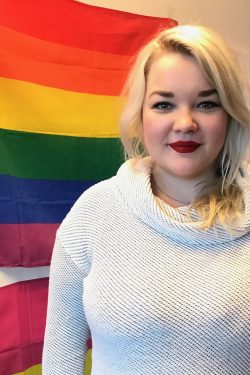 Nina Huovinen – KS
I want to work for: Affordable housing, better library services, safe work environment and reaching the full potential of Malmö's international character. I'm passionate about student influence, hard working and want to continue the work on making MAU a comfortable environment for us all. I have a lot of experience from different student organizations and different positions at the Student Union. I'm interested in making a change, human rights, and ensuring high quality education - all the while having fun. Jag vill ge mitt allt för att göra Malmö Sveriges bästa studentstad!

Jag vill ge mitt allt för att göra Malmö Sveriges bästa studentstad! I want to ensure affordable housing, better library services and a comfortable work environment for all of us at Malmö University.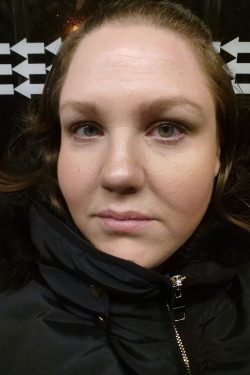 Karolina Hansson – LS
Jag har tidigare erfarenhet av att sitta i en central styrelse. Jag tycker det är spännande och givande att jobba med studentfrågor och vill göra detta på lokal nivå men ändå så att det man gör, gör skillnad för många. Jag tycker det är roligt att få vara en del av en gemenskap som en styrelse innebär. Jag är drivande och har ett engagemang som jag känner skulle passa i kårstyrelsen om inte som presidie så skulle jag ändå känna att jag gör skillnad som ledamot i styrelsen.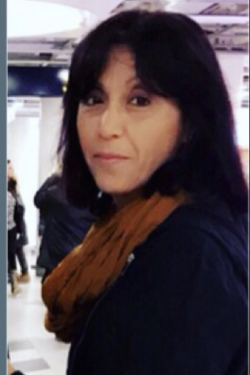 Maha Ibrahim – LS
Är en motiverad och engagerad person. Förespråkar utbildning till 100%. Brinner för att arbeta med människor. Social och kompetent. En 10 barns mamma. Sju biologiska och tre fosterbarn. Varav alla sju är högutbildade. Har varit egen företagare inom livsmedel i 25 år. Är barnskötare till grundyrket. Varit tillbaka i förskolevärlden i snart sex år. Fortutbildar mig nu till förskolelärare.

Vill göra en insats för utbildning. Med utveckling och ett bra fungerande samhälle är utbildning A o O. En person med min erfarenhet och sociala förmåga kan fånga många. Jag kan göra skillnad.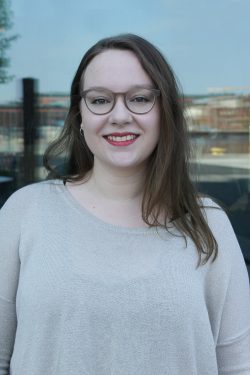 Jenna Pystynen – KS
Engagerad och aktivt utbildningsbevakning med massor av spännande studiesociala aktiviteter. Det är vad jag vill för vår kåren, för oss studenter, och vad jag vet att vi kan åstadkomma tillsammans. Vi måste lyfta upp stora frågor såsom psykisk ohälsa bland studenter, eller värde av att engagera sig i studier. Jag brinner för utveckling av kåren och trivsammare studieliv, som innebär bostäder för rimliga hyror, deltagande i kursvärderingar, kännedom och följande av studenters rättigheter och skyldigheter och bättre studentstad. Vi tjänar att må bra och trivas i våra studier. Därför kandiderar jag till fullmäktige.

Engagerad och aktivt utbildningsbevakning med massor av spännande studiesociala aktiviteter. Det är vad jag vill för vår kåren, för oss studenter, och vad jag vet att vi kan åstadkomma tillsammans.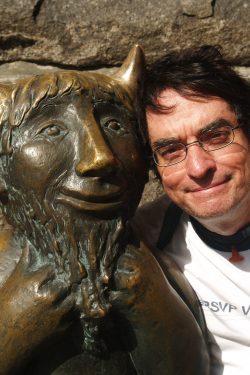 Philipp' Marra – KS & LS
What I bring to the FUM: Treasurer of LGBTQ-students Malmö & board member the National Association of LGBTQIA+ students. Lärarnas Riksförbund Studerande Förening Malmö board member & sitting FUM member. A long history of studying and experience of how Swedish organisations function. Personally: Unofficial cat psychologist. Holder of Malmö's largest spice cabinet. Student of Indian & Italian cooking, and growing risotto expert. World traveller from Svalbard to Tierra del Fuego, and California to Cape Verde Isles. From Malmö to Durban without flying. Experience, I have a lot of to offer. What I need are your votes.

Quality & QUANTITY of education. Rights. Monitoring/reporting bad education; sharing results. Socials for foreign students to integrate/mix. Social/educational events to the underrepresented LGBT students.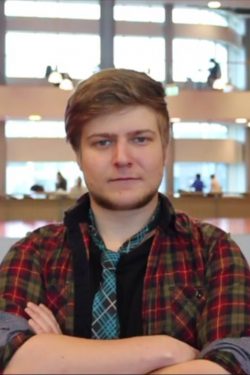 Patrik Nilsson – TS
I'm a 24 year old dude who enjoys assisting others. I've studied computer science since high school/gymnasiet, worked two years at an IT Servicedesk, and now I'm studying game development as an aspiring indie dev. Since coming to Malmö University I've been engaged in FUM, Festmesteriet, and been a Fadder during insparken for the new students 2018. I hope to get to continue being part of FUM to keep working to improve our time here for everyone.

För att hjälpa studenter och göra allas studietid bättre och roligare.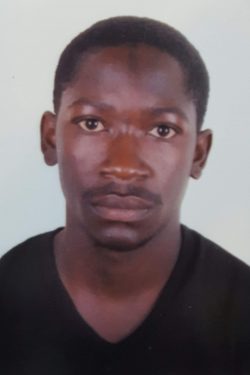 Alexander Agaba – KS
I'm  a cool down guy on earth who believes in love, change, equality, caring and respect. I respect all people of kind big, small, white, yellow, red and black.I'm from a humble background which believes in hard work. It's time for me to provide that.

Not by sitting around and waiting for something to happen, not by leaving it to others to do something, but by leading that movement for change themselves. I'm the change.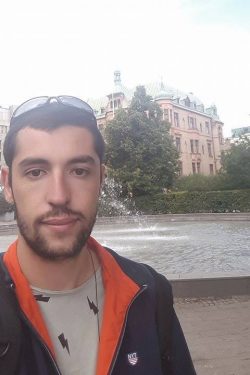 Manos Anagnostou – KS
My name is Manos, I come from Greece and I do my masters in Global Politics. From the first moment I became a Malmo University student, I have been involved within the Student Union. Since 2017, besides being a member of the Union, I do my second term as the Local Representative of ESN Malmo, the Union's biggest association. As an 'ESNer', I work for the inclusion of the international students of Malmo University. Moreover, during this academic year, I was elected as an ordinary member of the Union's Council and now I candidate again in order to continue working for better student life.

After one year at the student council, I wish to continue the effort for better student life for all the Malmo University students. My main focus areas are more housing and enhancing the studies.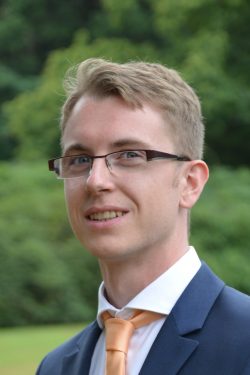 Diego Annys – KS
Making sure your time at this University will be the best time of your life is my goal, with a valuable diploma at the end. Engaged students is the best way to achieve this. More social events, and more knowing what's actually going on with your education. We should all stand up for what we feel is important, and you are the key to that! Feel free to mail me at diego.annys@malmostudenter.se. Go Diego go!

Making sure your time at this University will be the best time of your life is my goal. Feel free to mail me at diego.annys@malmostudenter.se. Go Diego go!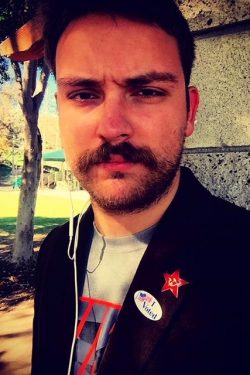 Axel Martinez Shepherd – KS
I am a long time anti-capitalist, socialist, and Antifascist activist having organised in grassroots movements in the U.K. and USA for the past 5 years. I believe in spitting in the face of oppression and exploitation and demanding we are given what we are owed. Rights are not given to the complacent so I try my best to be militant. Anyone who knows me, knows I put standing up for what I believe in before being cordial or respectful to reactionaries.

I'd like to see Malmö university provide the best education to its student's, I'd like to see student concerns be listened to. And for the university to be a safe and diverse place to learn.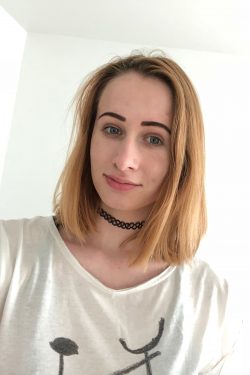 Tereza Machova – KS
I like to participate in student activities within university. I am already travel coordinatior in the UF plus I am helping with other events. I think participating in student organization gives me valuable skills for life and I don't want to miss any opportunity to gain them. I am fond of working for the Student union because I want to help fellow students to get the most of their studies at Malmo University.

I'd like to get involved because I would like to improve a student experience at Malmo university as well as I would like to get an insight into the student union structures.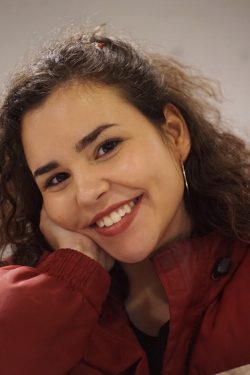 Carla Jurado Pérez – KS
Hard-driven, passionate and outspoken. I am an eager first-year student strongly motivated by politics and social justice. While as the head of Festmesteriet's Pub Committee I enjoy helping students have a great university experience, as an activist I am also deeply involved in revindicative social movements to end the stigmatization of mental illnesses (both in and out of campus) and the oppression of women as well as minorities. These two different but significant interests have not only contributed to my outgoing and tenacious personality but also helped me understand what students want and need.

I believe defending students' rights and partaking on making their voices heard are important tasks that I would succeed in completing.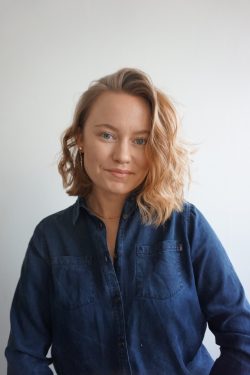 Emma Jacobsen – HS
I'm here to taco 'bout something serious and I've been trying to figure out how to get your vote. You might think school rules and student privileges are nacho business, but you'd be wrong. I won't try to get jalapeño business or get saucy, and I certainly won't burrito around the bush. If you want this year to feel like a fiesta, vote for me for. In queso you still haven't figured it out, I'm the (best) woman for the job.

I want to be part of something that really matters, and for real is a true privilege. To make this little speech really cheesy I refer to a quote by Barbara Mikulski: Each one of us can make a difference. Together we make change.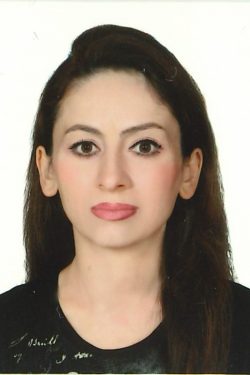 Zahra Nazari – KS
So far, I have worked in several companies in positions, which requires using initiative in making constructive relationships with others. I am self-confident and recognize myself as a hard-working student and I convinced that my motivated, passionate and helpful character with a passion for results and natural team spirit are a great opportunity for success. I have a responsibility to see, analyze and further develop myself and commitment to solving the challenges of the future and I will bring a high level of energy and enthusiasm to this work, arrange and take responsibility for students activities.

I may be small, but I've got it all. I'll fight without rest, put me to the test. Putting a plan in action to assure your satisfaction.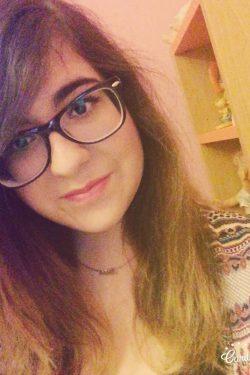 Konstantina Klonari – KS
My name is Konstantina, though I prefer to be called Ntina. I am 21 years old and I am from Greece. I moved here only six months ago, and I've already fallen in love with the university, and Malmö in general. While I am a full-time English Studies student here, I have plenty of time to spare due to my flexible schedule and the Kåren is something I have grown to respect because of their work,and the dedication they put in helping the students, which is why I want to commit my time and energy towards it and the students of Malmö University.

The main reason I candidate is because, despite my short time at the university, I have grown to cherish it and its students. Moreover, I'm mature enough to handle the responsibility of the position.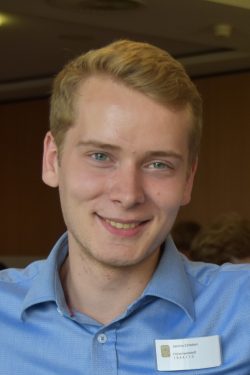 Jascha Ehleben – KS
Are you still waiting for your paper to be graded? Are you having a hard time communicating with your professors? Or having issues understanding what is required of you to pass an exam? Then I am the person for you! As a German I am naturally very efficient and I am already engaged in UF as Secretary and Travel Coordinator. As I am already a part of improving your student social life I see a lot of issues that needs to be taken cared of , which is why I am running as a candidate for the student union! To make your life easier vote JA, Jascha, JA!

JA, Jascha, JA! The student union is missing German efficiency, and I want to change that so that you have a better and happier student life.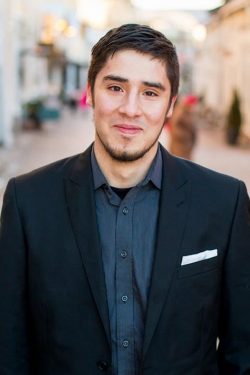 Richard Backman – KS
You are looking at a candidate passionate to make your voice heard about equal opportunities! I have experience from being a member of the Union Council and the board of my previous university in Finland and would like to continue to work for YOU. I have seen that the preparations that the University is providing students from around the world are not sufficient to familiarise us with the requirements of our studies. I want to change that and therefore running to the student council, and I am happy to work with you to make our great university even better!

I am interested in, together with the student Union, working hard to create better knowledge for international students about the requirements and expectations of the Swedish academic practices.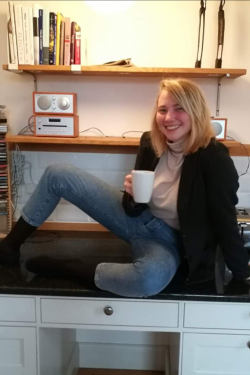 Sarah Gerdin – KS
When in doubt of University policies who do you turn to for help? Naturally the student union! As an active member in the UF I already have experience in making sure that there are fun and interesting events for you outside of your lectures, so why not let me help you have an easy and painless academic journey? I think there are many issues that can be handled and organized better, one being the integration of the students here at MAU. So vote for me, the person who wants to emphasise integration, let's be better together!

Are you looking for a more fulfilling student life with an energetic and engaged person representing you in student related issues? Then you should vote for me!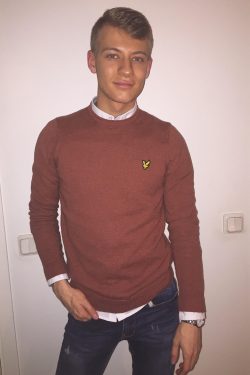 Benjamin Jonsson – KS
Jag heter Benjamin och är 21 år gammal! Jag kommer från en liten by i norra Skåne som antagligen ingen hört talas om men har sedan augusti 2018 bott i Malmö. Jag studerar min andra termin på Statsvetenskap och brinner verkligen för politik. Jag vill vara med och påverka vad som händer på vårt Universitet! Du borde rösta på mig om du vill ha en extremt social/positiv person i fullmäktige som verkligen vill vara med och förändra. Finns det andra anledningar varför man ska rösta på mig? Absolut om du vill ha någon i fullmäktige från en liten by eller om du känner absolut denna Benjamin verkar ändå ganska skön lägg då din röst på mig!

Jag kandiderar framförallt för jag alltid haft ett stort intresse för politik och vill vara med och påverka vad som sker på Universitetet!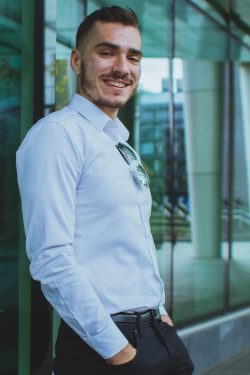 Mladen Dimitrov – KS
The last year working at the Student Union as a Student representative has taught me numerous valuable lessons, both about myself and working in a team. It has made me aware of the number of different challenges, which the students at MAU are facing on a day to day basis. I candidate because I want to facilitate the dialogue between the university and its most important asset - the students. I want to continue playing an active part in the betterment of the student life both within and outside academia.

My goal is to further improve the office and study environment at MAU. I know that I can contribute more to improve the quality of life and studies of students within MAU.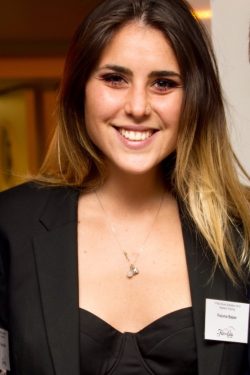 Paloma Bazan – KS
My name is Paloma Bazan and I'm 22 years old. I'm Argentine, but grew up in Panama. I previously studied Political Sciences in Madrid and had an amazing university experience. Currently, I'm in first year of International Relations and I would love to have the opportunity to help improve Malmö's student life through the Union. I consider myself a very energetic person that works hard to achieve my goals. I'm very driven and have good leadership skills that could be of use for the council. University years should be the greatest of our lives, and I want to work with the Union to achieve this.

I would like to help the Union create an idyllic studying space for students in Malmö. I can contribute with brain-storming, presence in activities, and better the environment for students in Malmö U.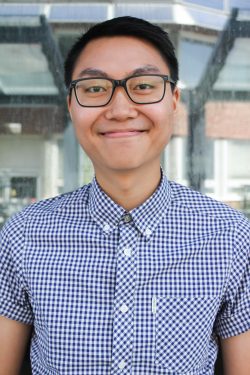 Randy Pham – KS
I'm a 23 year old graduate of IMER. Currently I am the studentombud of KS faculty. Previously I have been a board member and the secretary of LGBTQ Student Malmö association. I am a happy and a friendly person who work well in a diverse team but I can also take initiative when needed and lead. I am known for always making everybody laugh and cooking the greatest soups during Wednesdays. The most important things to me are social inclusion, diversity, visibility and representation.

I want to work for inclusion, better mental health services and better study environment across the whole university for all students.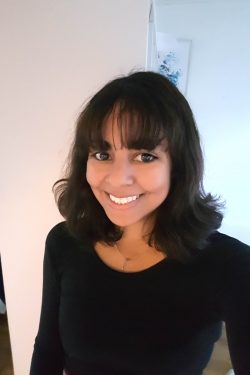 Camila Fernandez Barros – LS
Mitt namn är Camila är student, vän och mamma som studerar till grundlärare 4-6. Jag är positiv, engagerad och sökande (söker efter svar). Jag har sedan starten av utbildningen engagerat mig inom kåren där jag fick en familj- vänner och gemenskap. Genom åren har jag fått lära mig mer om universitet, studenternas rättigheter och situation. Jag såg möjligheterna och resultaten av vad kåren kunde åstadkomma som lede till att jag blev student volontär i styrelsen för att vara med och göra skillnad. Nu vill jag göra mer för studenterna.

Allt börjar hos studenterna. Jag kandiderar för att öka studenternas likvärdighet och inkludering på universitetet. Att ge studenterna möjligheter och få er röst hörd samt strävar jag efter att minska psykisk ohälsa hos studenterna under studietiden.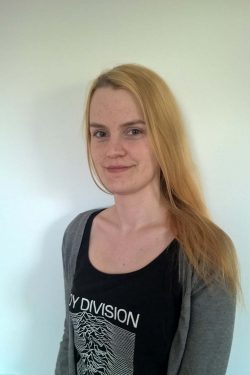 Lisa Hofmann – KS
The interests and well-being of students is very important to me. As a current FUM member, student representative at K3 and Vice President of Festmesteriet, I care for both, their studies and free time. I have a great sense of responsibility and take tasks given to me very seriously and handle them with great care. While having discussions I always take into account other people's opinions and try to come up with compromises. I enjoy being an active member of the student union and would love to continue to be a part of FUM next year again.

The interests of students are important to me and as a current FUM member, student representative at K3 and Vice President of Festmesteriet, I care for both, their studies and free time.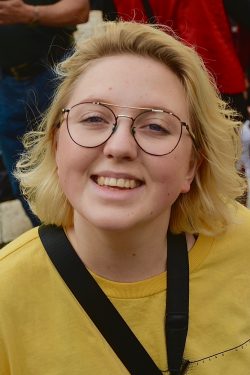 Alice Thies-Lagergren – KS
I'm an outgoing and curious student, trying to find my path in life letting passion, empathy and happiness lead the way. I'm on my second semester at the University and have so far studied four different courses within the fields of design and environment. Outside of studying I'm an active member of Festmesteriet as a pub-worker as well as head of the PR committee, and if you ever go looking for me you will probably find me doing something creative or being mid-discussion about the climate or the latest Netflix shows. Sustainability is my no.1 issue and will be my target focus as part of FUM.

I candidate because of the opportunity to use my voice to shape my surroundings. Sustainability is my no.1 issue and I strive to find creative solutions to improve our possibilities in life.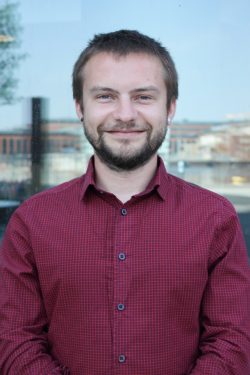 Yuliyan Konstantinov – KS
Jag kom till Malmö 2013 som internationell student och varit engagerad i Kårens arbete sedan dess. Möjligheterna att arbeta med olika frågor har lett mig till att vara vice kårordförande. Jag vill hjälpa andra studenter hitta det som jag hittade hos Kåren - vänner och gemenskap, tillsammans med allt det roliga kombinerat med användbara och praktiska kunskaper och erfarenheter. Dessutom vill jag arbeta mot att minska klyftan mellan de svenska och internationella studenterna och främja en bra campusmiljö som skulle kunna ackommodera båda sidorna.

Min främsta motivation är att hjälpa studenter till att utveckla MaU. Genom mitt sexåriga engagemang i kårföreningarnas och Kårens arbete har jag även erfarenhet av både Studentkårens och MaUs arbete.